The 2019 Volkswagen Arteon is a Pure Stunner
March 27 2018, Crosby Volkswagen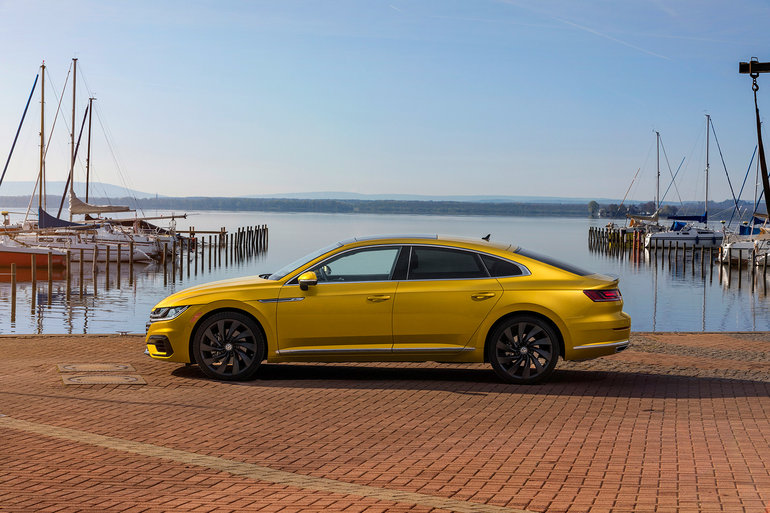 The 2019 Volkswagen Arteon is a stunning midsize sedan. It's already available in Europe after having been unveiled at the Geneva Auto Show in 2017, and now it's being introduced to Canada at this year's Canadian International Auto Show in Toronto. Put simply, the 2019 Volkswagen Arteon will be one of the most beautiful cars on the road when it hits the market later this year.
More Than Pure Beauty in the 2019 Volkswagen Arteon
Having said that, the 2019 Volkswagen Arteon is more than just a beautiful design. Indeed, it has the brawn to back up its beauty thanks to a 2.0-litre, turbocharged four-cylinder engine that delivers 268 horsepower and 258 pound-feet of torque. This engine will be paired with an 8-speed automatic transmission, and 4Motion all-wheel drive will also be included.
Built on Volkswagen's modular MQB platform, the Arteon should provide impressive handling and safety characteristics, while also being comfortable to drive. The 2019 Volkswagen Arteon will also feature plenty of equipment starting with heated leather seats and three-way climate controls. 18-inch wheels are standard, while 19-inch wheels are optional.
To learn more about the 2019 Volkswagen Arteon, contact us today at Crosby Volkswagen.