Top Maintenance Appointments You Don't Want to Miss
March 28 2018, Crosby Volkswagen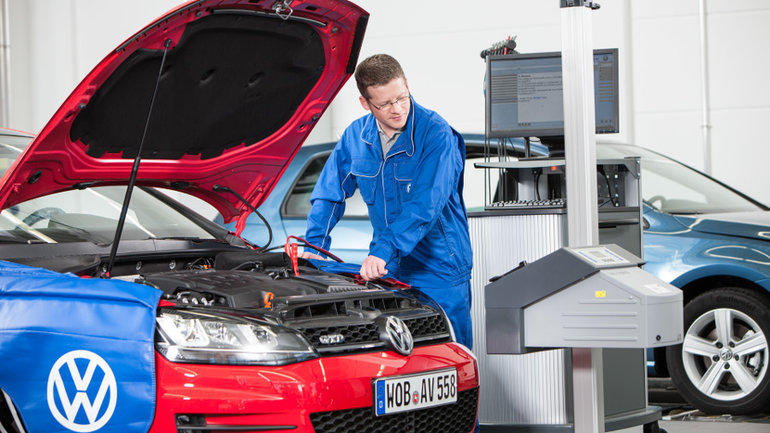 You drive a nice vehicle–maybe's it's sports car or a capable SUV like the VW Tiguan–and you're proud of it. Who wouldn't be? After all, you're behind the wheel of a finely tuned, stylish, quality vehicle. This is a precision machine, but like anything with thousands of mechanical parts, it has to be well taken care of to operate at its peak level.
There are a few key areas of your vehicle that you should be paying particular attention to and maintaining frequently. When having your vehicle maintained, make sure you're going to a reputable a garage, with certified technicians who are authorized to work on your brand of car, truck, or SUV. Of course, you can always trust the Crosby VW service team with your vehicle – they always go above and beyond.
Top Maintenance Appointments
Brakes
While having your vehicle's brakes maintained and key components replaced regularly may seem obvious, there are an alarming amount of people on the road driving with unsafe brakes. The fact is our brakes are the most important safety feature on any vehicle; when working properly, they can stop your car, truck or SUV at a moment's notice. Along with the brake pads, your brake fluid should be checked regularly.
Belts
They are rarely given the respect they deserve, but the belts in your vehicle are incredibly important, do a lot of different tasks, and need to be checked regularly by a technician you can trust. While some belts keep components like the alternator and water pump working, the timing belt plays a crucial role in keeping valves and pistons from colliding.
Air Filter
Your vehicle is constantly taking in air, and as you can imagine, with that air comes all sorts of grime and pollutants that can add up and eventually begin to clog your air filter. Your engine needs air to function properly, and if it is struggling for air, its performance will be hindered. It's kind of like a person trying to run a marathon with a gas mask on. The air filter is a simple, and important part of your vehicle – make sure to have it replaced on a regular basis.
Oil Change
No matter the make or model of vehicle, every car, truck, van, or SUV needs to have it's oil changed consistently. Oil plays a vital role in your vehicle functioning properly; with so many moving mechanical parts, oil helps ensure these parts are moving smoothly and limiting friction. Over time, oil will breakdown and become dirty, making it less effective and taking a toll on your engine's performance. Having your oil changed is a quick process that will help keep your vehicle on the road, running well.
These are just a few of the areas we suggest you keep an eye on. Contact the Crosby VW service department to reserve an appointment to have your vehicle maintained.