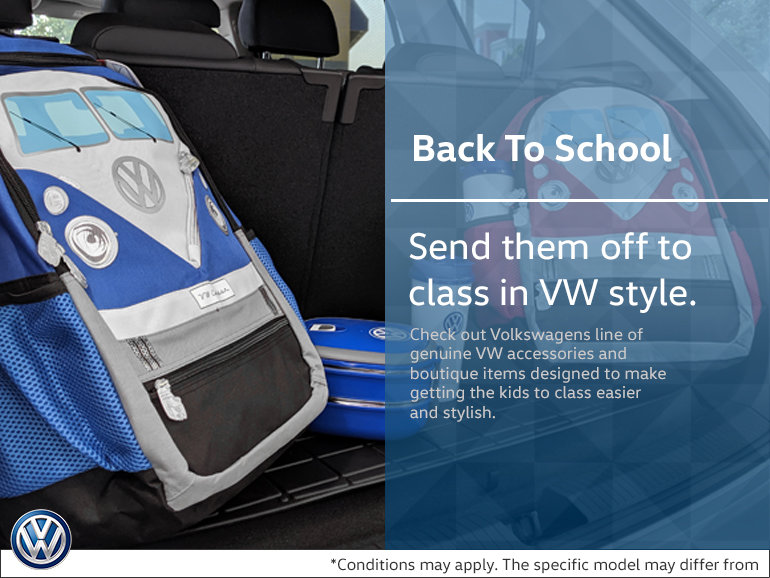 Back to school time!
Come in and check out our cool VW camper van bags and lunch kit. The genuine VW trash collector blends in nicely with your vehicle and will help keep it clean by giving the kiddies somewhere to put the trash.
Camper bags @ $78.00
Teach collectors @ $48.85
Lunch tin @ $26.00
Travel cup @ $12.99
Visit our parts department to see more exciting offerings from Volkswagens accessories catalogue.